The Oregon girls golf team had a trio finish in the top 30 to place fifth at the Cardinal Invitational on Saturday, Sept. 11, at Pleasant View Golf Course in Middelton.
The Panthers were riding the momentum of a 160-217 Badger West Conference dual win over Madison Edgewood, which was ranked No. 9 in the Division 2 Wisconsin Golf Coaches Association state poll, at the time.
"It's a smoking score," Oregon coach Casey Johnson said of the Panthers' 160 in a nine-hole win over the Crusaders. "They know what they are capable of. We just have to get more consistency out of them. We hope they peak at the right time at the end of the season."
The Cardinal Invitational featured six of the top-15 ranked teams in the state.
"Obviously, there were a lot of powerhouses in this tournament," Johnson said. "We didn't play our best but still beat two teams ranked higher than us - Milton and Franklin. We're still proud of our showing and look to continue to improve."
The Panthers kept their hot streak going, rolling by Baraboo 177-201 in the final conference match on Monday, Sept. 13, at the Baraboo Country Club.
After struggling in a couple of matches two weeks ago, Johnson had an extra putting practice for the team.
"They have been putting better and are just swinging the club well," he said.
Johnson said he doesn't think the Panthers are a good scramble team and he's looking forward to the home stretch this season since the team is done playing in scrambles.
"I feel like for whatever reason every time we have played a scramble we haven't played well after that," he said. "We are done with scrambles so I think that is a positive sign."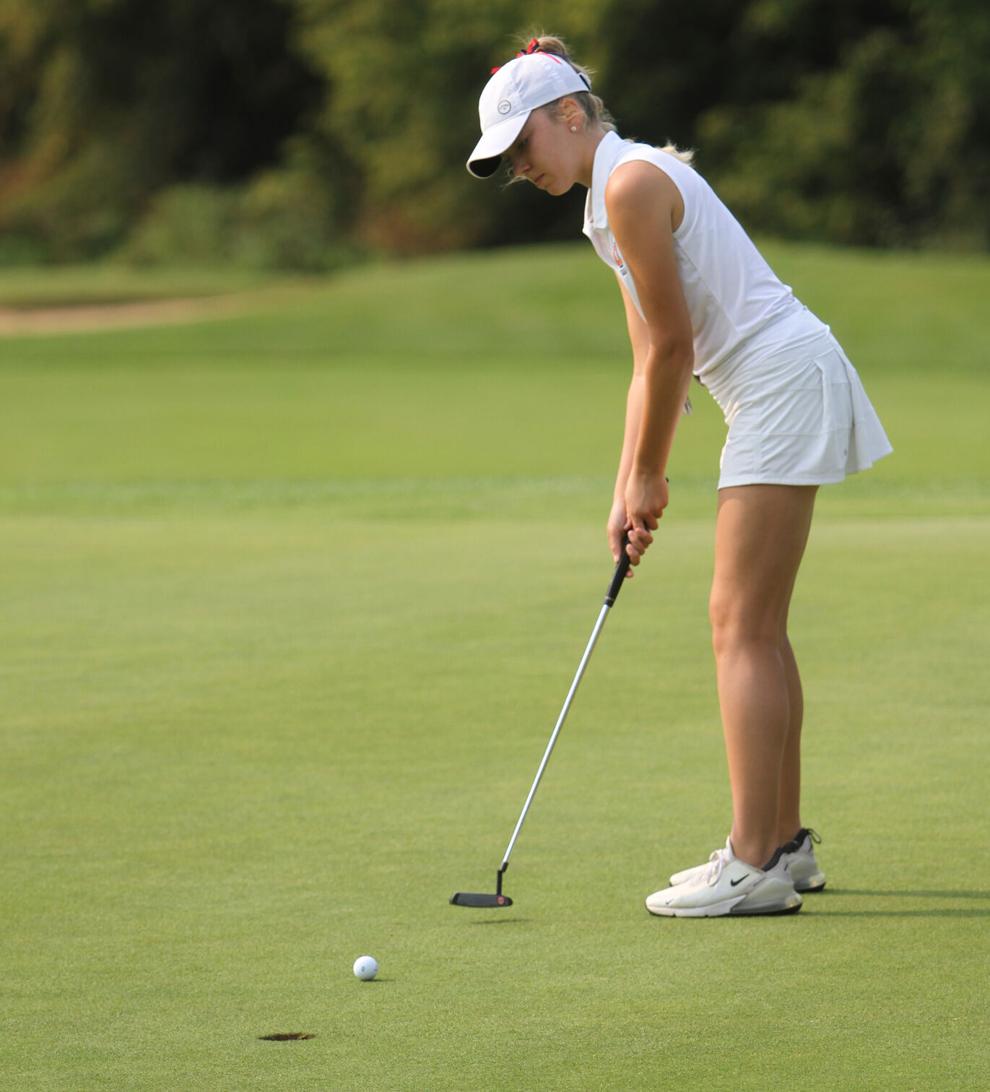 Oregon 177, Baraboo 201
For the second time in a week, the Panthers shot 180 or lower and cruised by the Thunderbirds.
Oregon senior Emily Hopp won medalist honors after shooting a 39.
Freshman teammate Delaieny Halverson shot a 44 and sophomore Drew Hoffer carded a 46. Freshman Addison Sabel shot a 48 to round out the top four for Oregon.
Johnson said it was wet and sloppy conditions, but the team still played well.
Middleton Invitational
Hopp shot a 10-over-par-82 to tie Sun Prairie's Isabel Royle for ninth place at the Cardinal Invitational Sept. 11, at the Pleasant View Golf Course.
Halverson finished in a five-way tie for 22nd place with an 87. Sabel carded an 88 to tie Franklin's Caelan Lee for 27th.
Hoffer shot a 92 to tie Madison West's Brooklyn Fleming and Hannah Strachota of Divine Savior Holy Angels for 40th.
Middleton's Ellie Frisch shot a 1-over-par 73 to take first place, two strokes ahead of runner-up and teammate Vivan Cressman. The Cardinals placed four golfers in the top 11 to capture the team title with a 311 in the 20-team invite. Waunakee (332) took second and Brookfield Central placed third (341), eight strokes ahead of the Panthers.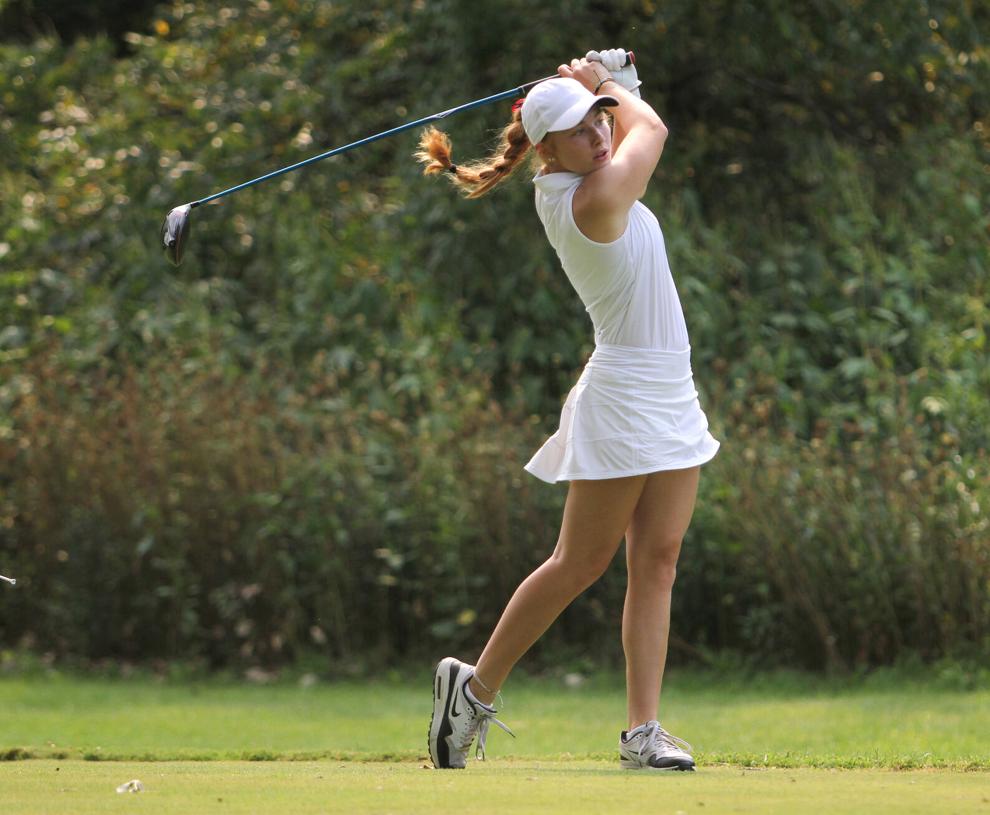 Oregon 160, Edgewood 217
Hopp won medalist honors after shooting a 2-over-par 38 to help the Panthers beat Madison Edgewood in a Badger West Conference dual 160-217 on Wednesday, Sept. 8, at the Yahara Hills Golf Course in Madison.
Four of the Panthers' top five golfers shot better than the Crusaders' No. 1 golfer Sarah Nakada on the back nine at the Yahara Hills East Course. Hoffer shot a 3-over-par 39 followed by Addison Sabel who carded a 41.
Halverson shot a 42 and Riley Jackson finished with a 55.
"Golf is a game of consistency and I think they can put those scores up all the time," Johnson said.