On Soden Drive, just a block apart from one another, Bessie Woodward and Carolyn Cross have become fixtures in the lives of the students at Prairie View Elementary School.
One young girl has affectionately anointed Cross "the cross lady" in a handmade Christmas card, and passersby of Soden's East Lincoln Street intersection have come to expect Woodward's infamous dancing. And even though one might think it would be impossible for Woodward and Cross to remember and to reciprocate the sentiments of individual students in the before- and after-school wave, they nevertheless do.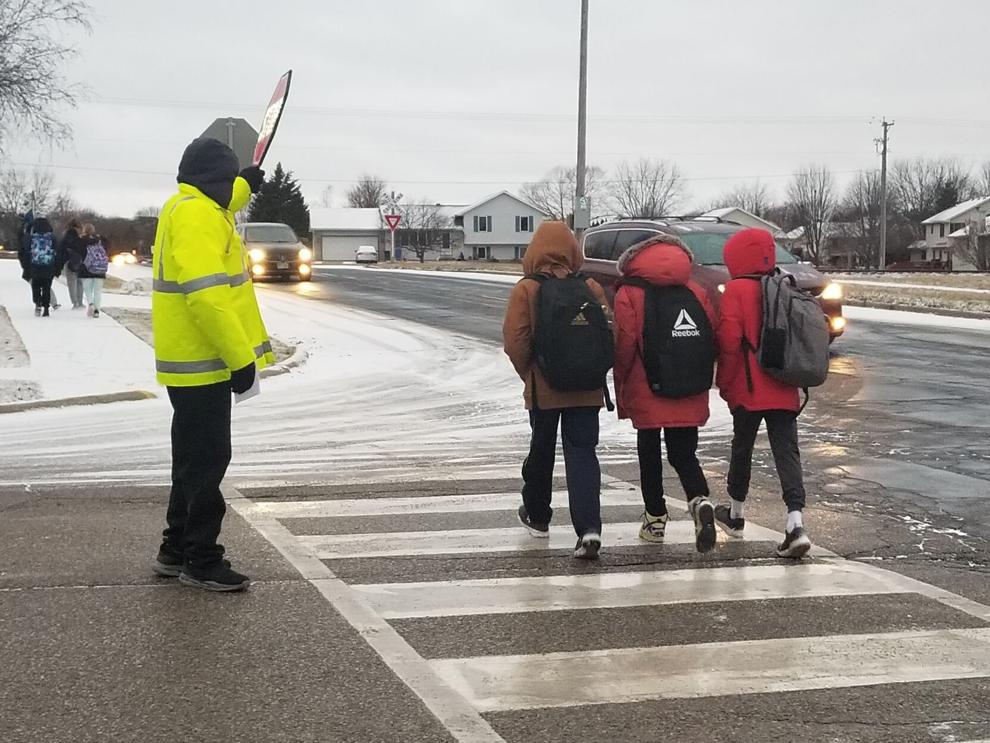 "We get to know the kids. We get to know all their names and where they're coming from. And now they know that if they're not gonna be coming back or somebody's going to pick them up, they let us know. So we aren't worried," Woodward said.
"Every once in a while, we'll meet down on [Woodward's] corner," Cross said. "And we check in on kids, you know? If we haven't seen somebody for a couple of days: 'Did anybody say anything to you?' … Sometimes they'll tell her they're going away on vacation and forget to tell me or vice versa. So we check in with each other, a little network of information."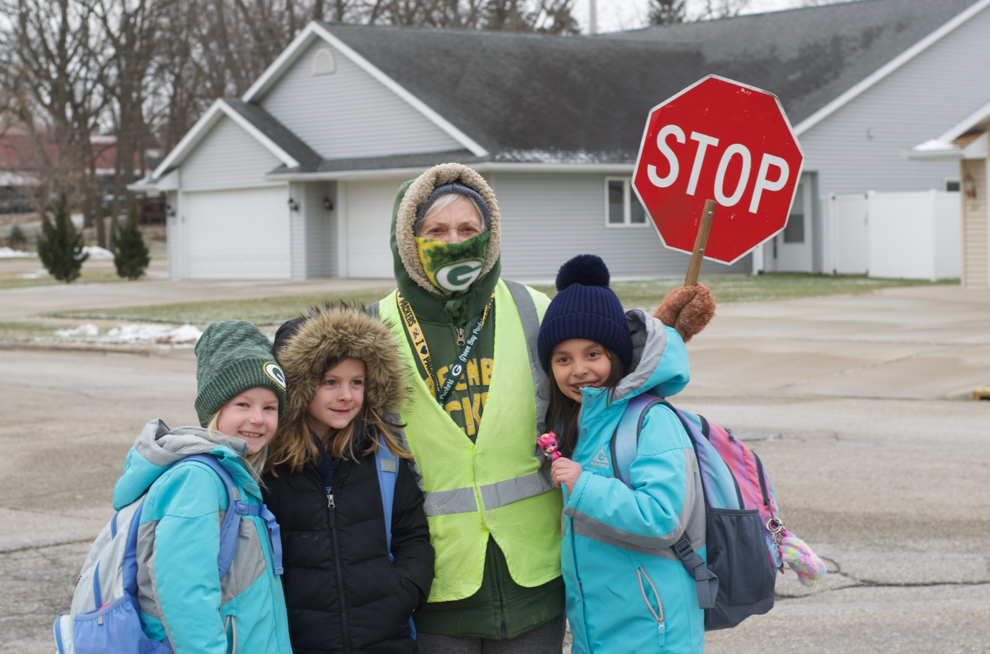 Woodward, a retired microbiologist, and Cross, a retired case manager, are only two of the extensive network of Oregon Police Department-coordinated crossing guards that guarantee the safety of Oregon School District students on a daily basis, in more ways than one.
An example of that multifaceted service lies in the story of how Woodward once saved a young girl's life. Woodward was standing at her usual position after the homecoming parade when a mother frantically pulled over, got out and told her, "My kid's choking. My kid's choking."
She didn't know how to do the heimlich maneuver, so Woodward sprang into action and did it herself. A piece of green, hard candy that the little girl had gotten from the parade came up, and she was able to breathe again.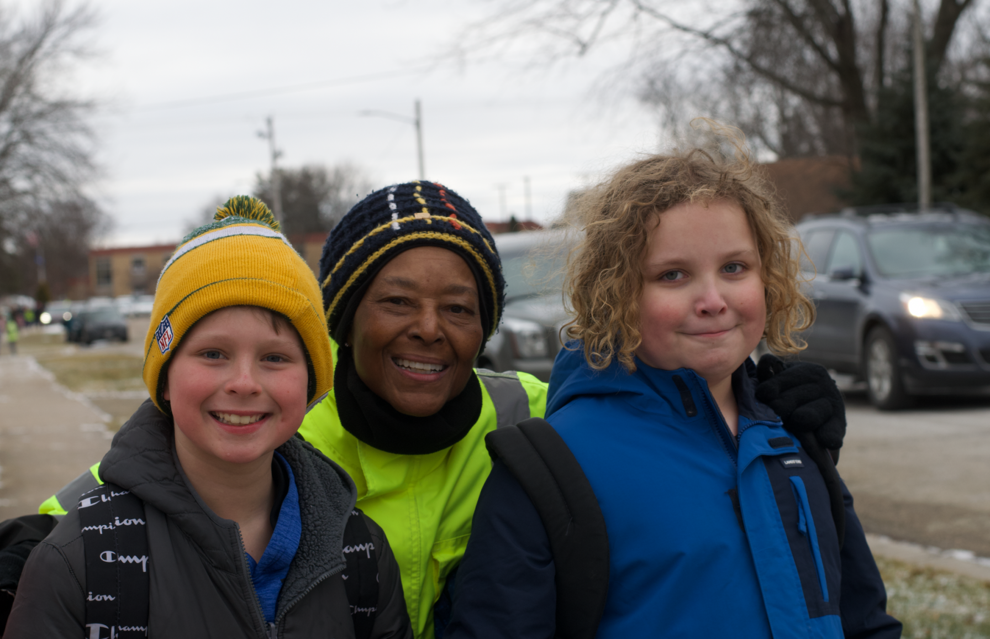 "I was scared," Woodward said. "I was even more scared because I thought I had hurt [her] because you have to push so hard… The next day, I ask, 'Is she okay?' [Her mom] says, 'Yeah, I don't think she'll ever eat hard candy again.'"
In combination with terrifying, though rare, moments like that, Wisconsin State Superintendent Jill Underly decided that the day-to-day duties of a crossing needed to be formally appreciated. She declared the week of Jan. 9 through Jan. 19 to be "Adult School Crossing Guard Recognition Week," and the Oregon School District partook in the festivities this year.
Early on Thursday, Jan. 12, and Friday, Jan. 13, Superintendent Leslie Bergstrom stopped to visit crossing guards across the district and give out cards and gift certificates.
"We are so grateful for the crossing guards who help our students safely get to school each day. You are a very important part of our school community," read a post on the Oregon School District Facebook page, accompanied by photos of the people who take on the role.
Parents also usually prepare treats or express special thanks during the celebratory week. However, it's the young students of Oregon that often show their appreciation all year round, as Cross' treasured memory of the Christmas card that "named" her exemplifies.
"At Christmas time, I get gifts and one little girl wrote on a card that she thanked me. She called me 'the cross lady.' And actually that works because my last name is Cross," she said with a laugh. "She said 'Thank you, cross lady, for getting me safely across the road… I miss you on the weekends.' And I miss them on the weekends, too."