For his six years at Oregon High School, technology education and woodshop teacher Ryan Stace was hesitant: Making cutting boards – and now charcuterie boards – didn't have a place in the curriculum because it was just the boring, quintessential woodworking project.
Now, nearly a dozen years into teaching, Stace is convinced as the students in his and fellow technology education teacher Chris Prahl's classes continue to go above and beyond with designs that involve intricate cuts to make flags and piano keys, preserving flowers in epoxy or mimicking brick walls.
"Ever since I was finally willing to try it, kids have blown me away," he said. "It's been nothing but amazing."
This year, students have made intricately striped boards, created Milwaukee Bucks designs and engraved personalizations into their projects, Stace said. They're responsible for the project start to finish, which involves the concept design, the cutting of all of the wood, constructing it and then adding the finishing touches – whether it's engraving with a laser or putting on a special coating.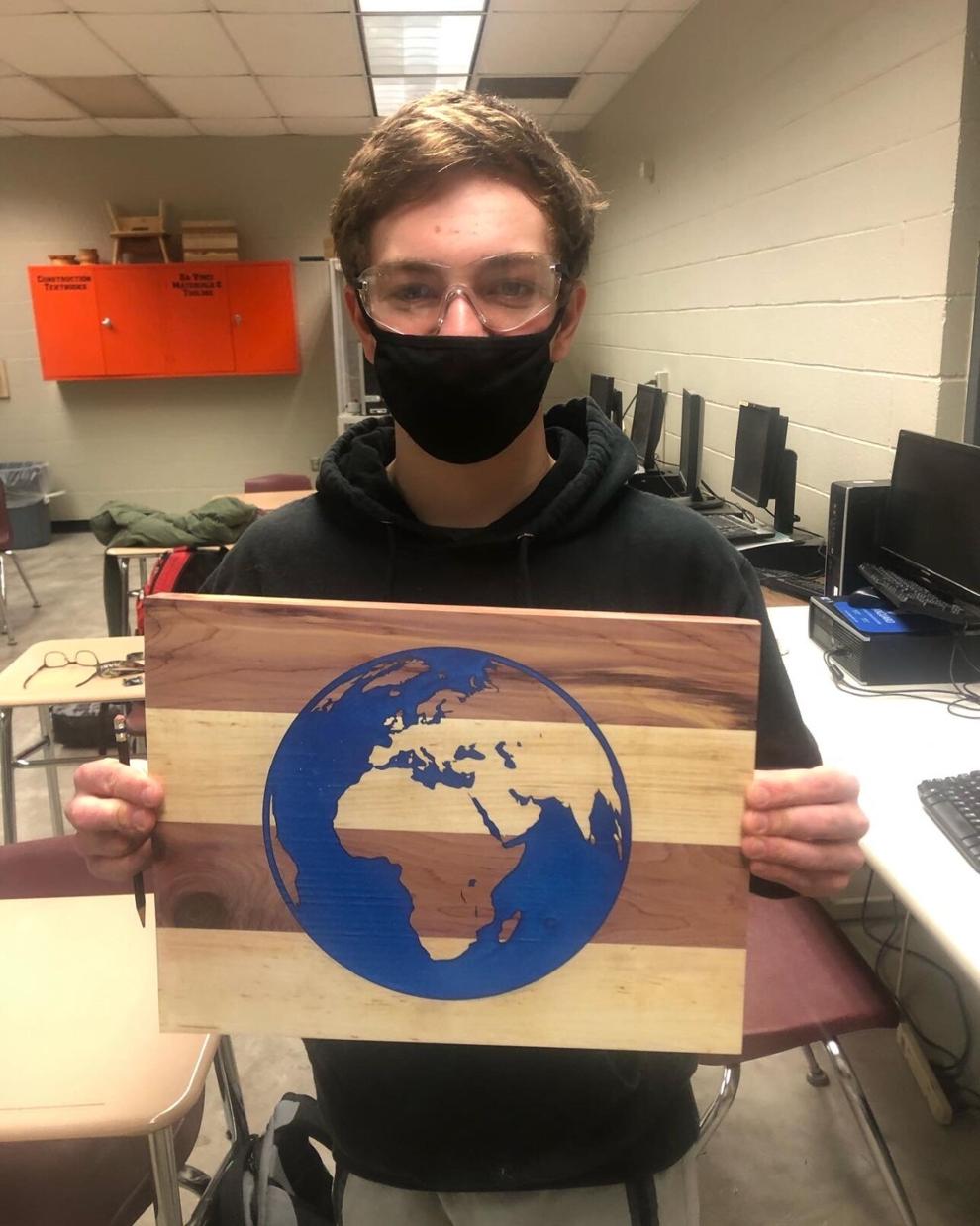 Prahl, who's worked with the school district for 17 years and started woodworking at OHS when he was a student, wrote in an email to the Observer that the entry-level project serves as a way to teach students hands-on skills, rather than lecturing them through PowerPoint presentations.
"(Stace) and I work together to try and teach our students in the beginning, basic woodworking concepts along with safe machine operations," he wrote. "The cutting boards or charcuterie boards are great for teaching basic machine operation, safety and the correct way to square a board correctly from what the material is delivered from a lumber mill is a bit rough."
Stace said that students tend to be self-conscious when it comes to designing and building their projects, where they can look at an example of a prior student's work and know that it's something they could replicate, or find a way to simplify if they've over-reached in their abilities.
He usually promises and reassures a few people that the examples he's showing are actual student examples, and not pulled off of a professional's Etsy page – and that helps set the tone for them to know, Stace said.
"It helps each kid fit where they're at – if a kid who maybe doesn't have the skill to attempt something, we can always add a handle, we can always change the shape … there's so many things we can do to take it to the next level."
Prahl said giving students both the confidence and skills that could be useful to them after they leave school is one of the most important aspects of the project.
"Whether it be life skills the students learn so they can confidently use power tools around their home or if it lays foundational knowledge with a career in woodworking or the construction industry," he wrote.
Stace added that he likes to see students push the envelope with their projects and take a sense of pride in the work they do.
"The project is what the kids make of it, and the best project in the world will still fall short if the kids aren't putting in some effort and time, and make it come to life a little bit," he said. "Just the fact that the kids are willing to invest their time and push it to the next level is something I feel really fortunate about."